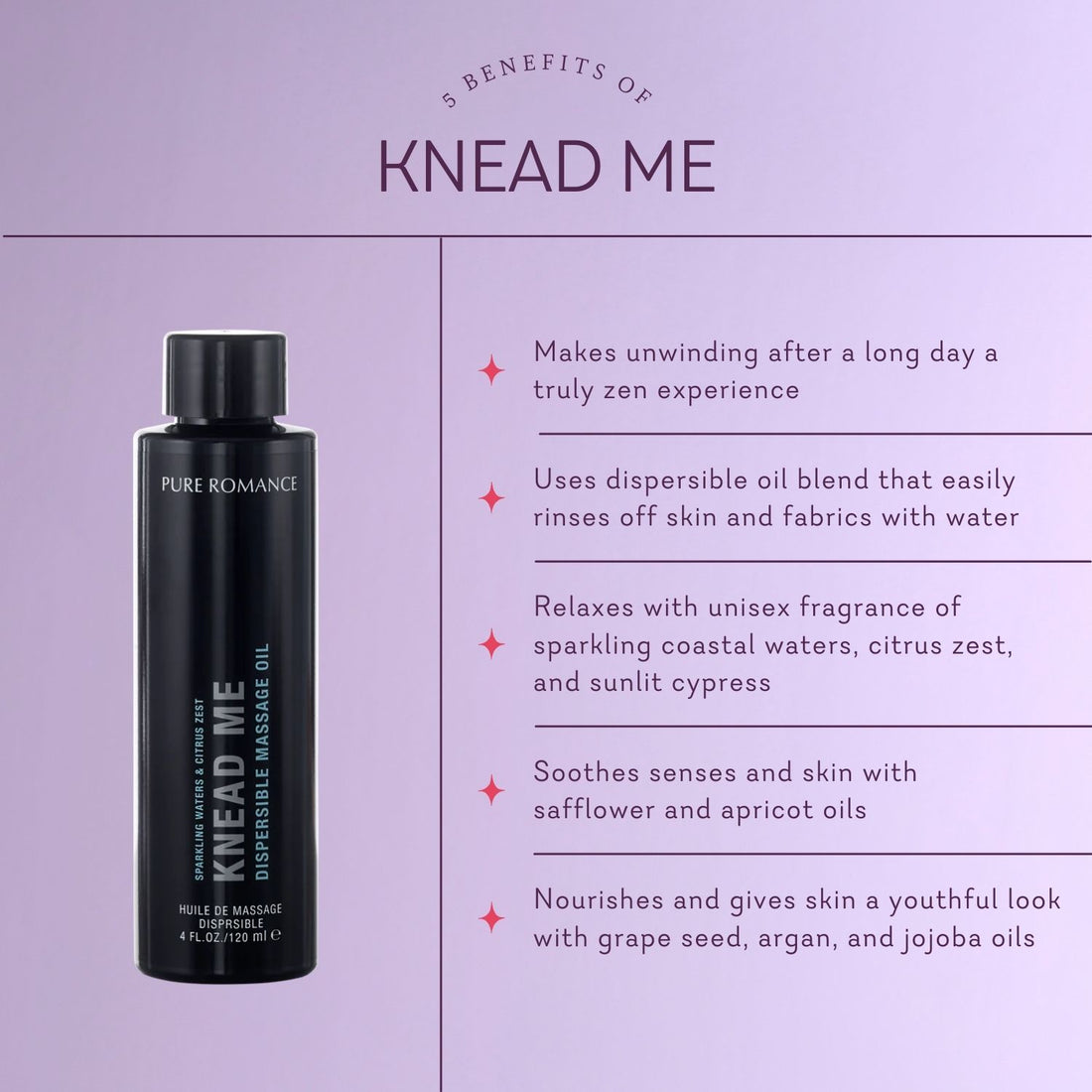 Relax and unwind with Knead Me. Infused with skin-loving botanicals, this dispersible oil easily washes off with just water. Invite your partner to knead away all your tension, then do a quick rinse and go on about your day. Your towels will thank you. Knead Me smells like sparkling coastal waters, citrus zest, and sunlit cypress.
Features

● Easily rinses off skin and fabrics with water. <br>● Safflower seed oil is known for soothe skin and help it appear smoother. <br>● Grape seed oil is rich in polyphenols that help skin feel plumper and more youthful. <br>● Argan oil and jojoba seed oil are deeply moisturizing and rich in Vitamin E. <br>● Apricot kernel oil helps make skin feel softer. <br>● 4 FL.OZ./120 ml
Directions

Warm a few drops of the oil in your hands and massage into skin. Add more oil if needed. After massage, rinse oil off with water if desired. WARNING: FOR TOPICAL USE ONLY. DISCONTINUE USE IF IRRITATION OCCURS. KEEP OUT OF REACH OF CHILDREN. INTENDED FOR ADULT USE ONLY. DO NOT USE IF YOU HAVE A KNOWN HYPERSENSITIVITY (ALLERGY) TO ANY OF THE INGREDIENTS. NOT TESTED ON ANIMALS. MADE IN THE USA.