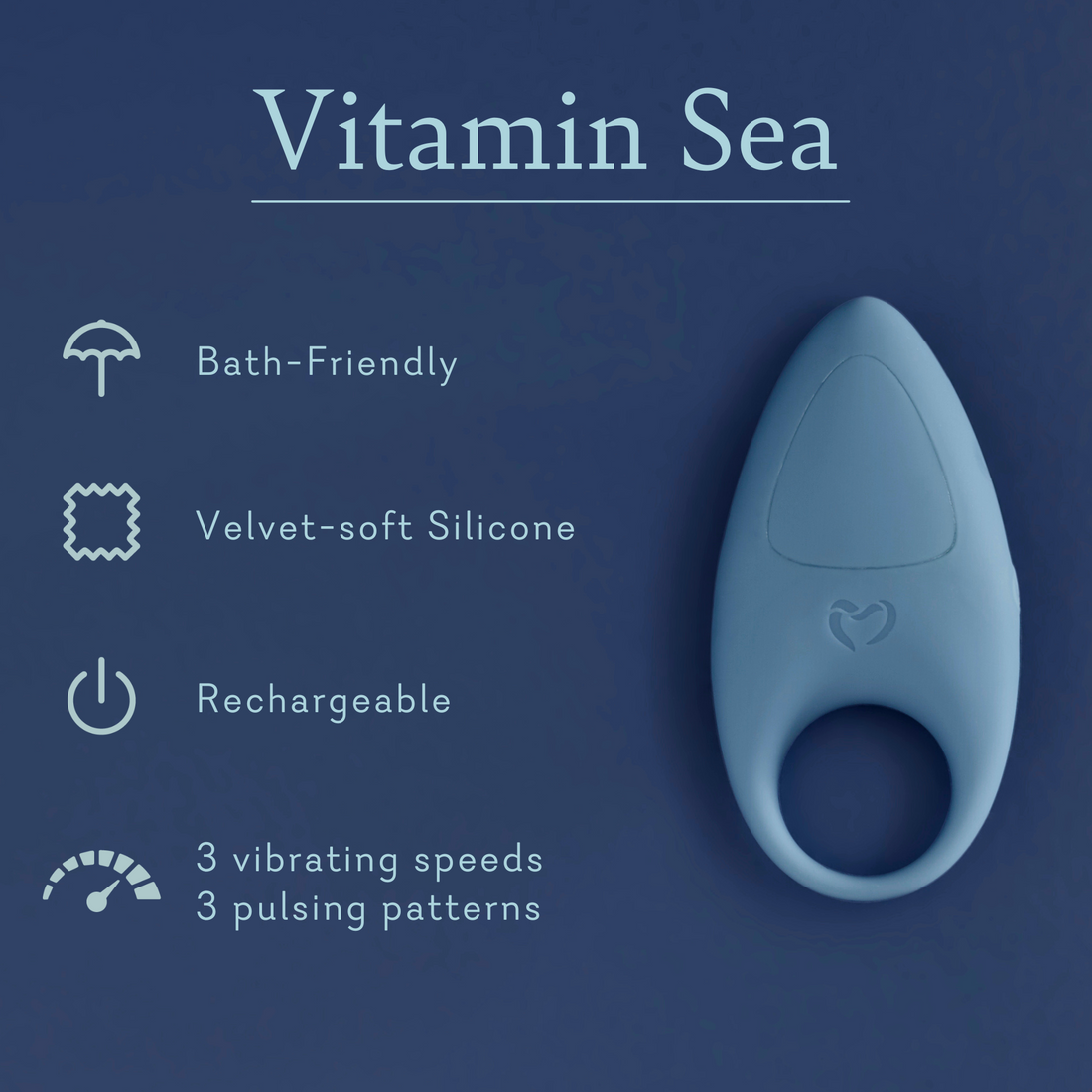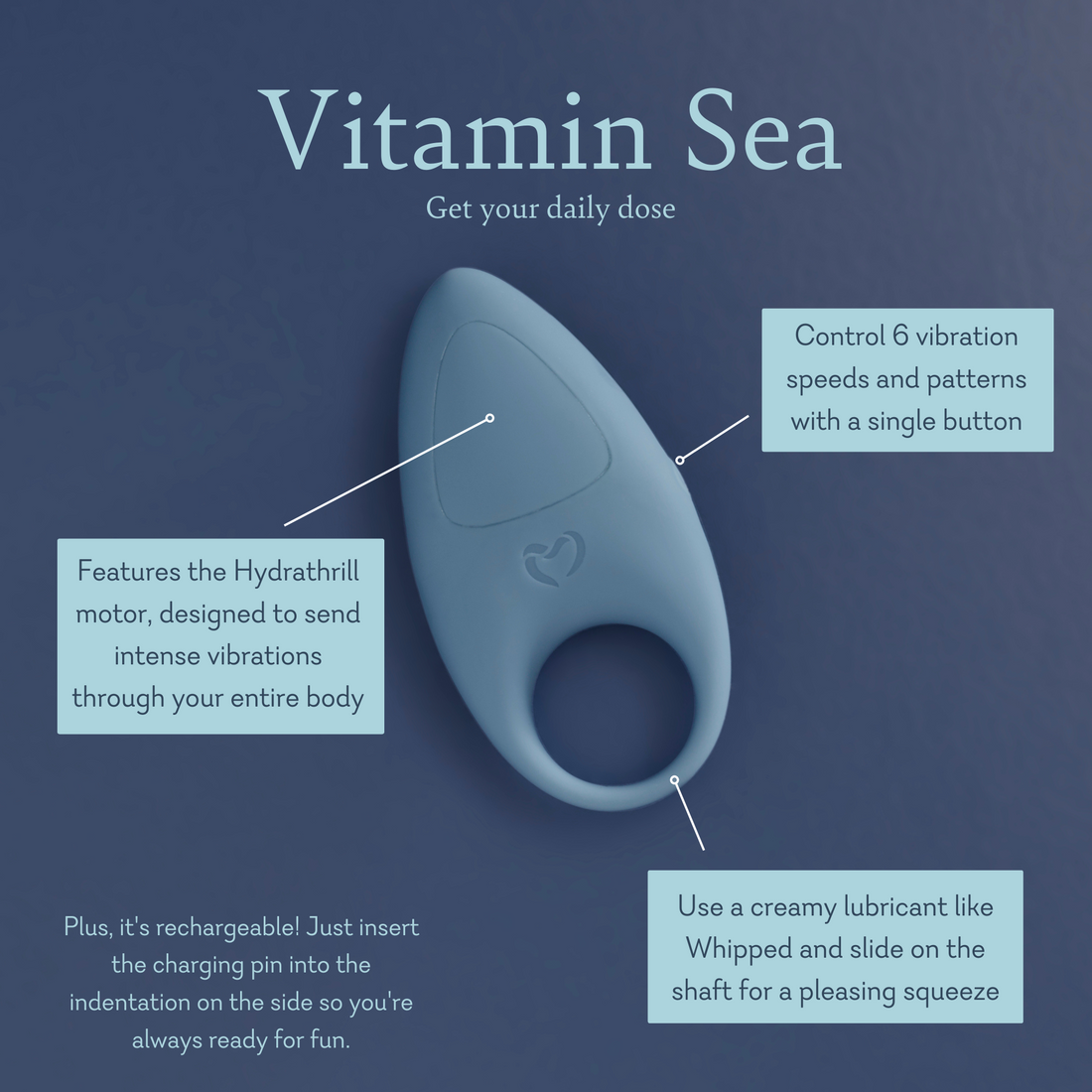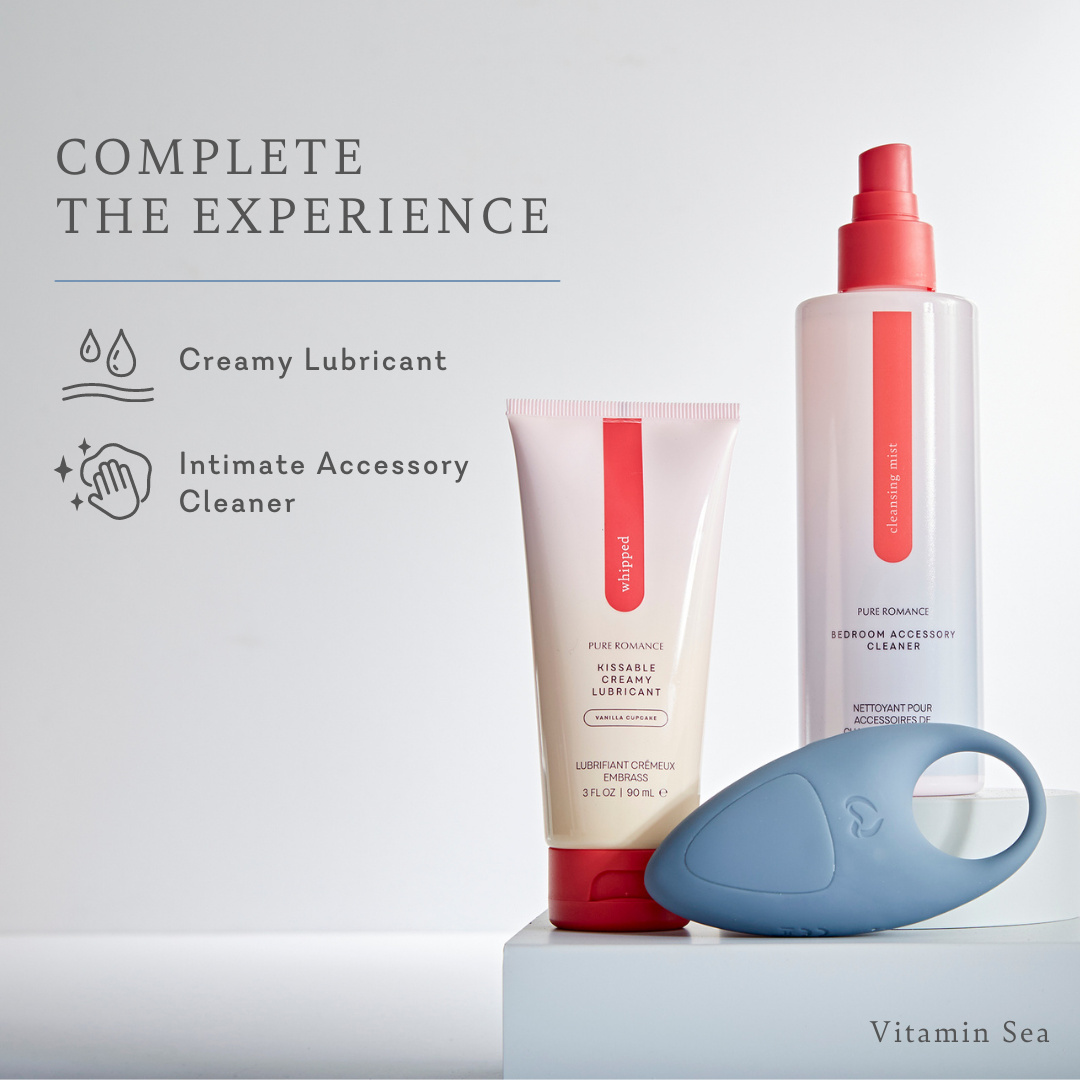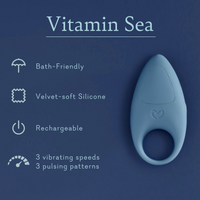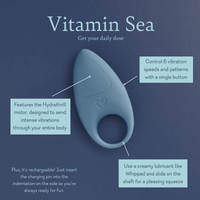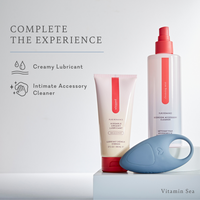 Vitamin Sea
Length: 4.25 in./10.5 cm; girth: 2 in./5.5 cm
Ride the wave of ecstasy with Vitamin Sea, a seductive silicone c-ring with 6 mind-blowing speeds and pulsing patterns. Slip Vitamin Sea's flexible ring over the penis for intense, pleasure-amplifying pressure, and position the vibrator toward the clitoris to experience explosive sensations underwater and beyond. Featuring the Hydrathrill motor: This exclusive technology vibrates with an ultra-penetrating, low frequency that travels best through liquid … and because our bodies are 75% water, it's perfectly designed to send intense vibrations through every inch of your body, helping you experience deeper, longer-lasting orgasms.
Features

<br>● 3 vibrating speeds and 3 pulsing patterns <br>● Silky soft silicone for comfortable pressure <br>● Rechargeable design—compatible with replacement charger PureCharge USB Cord – C <br>● Bath-friendly—toy can be submerged up to 1 meter/3.28 feet for up to 30 minutes <br>● Run time: 1 hour (low) to 35 minutes (high), charge time: 80 minutes <br>● Length: 4.25 in./10.5 cm; girth: 2 in./5.5 cm
Directions

To charge product, use USB power adapter provided. Light will illuminate and flash while product is charging. When product is fully charged, light will stop flashing and remain illuminated. To turn on, hold power button for two seconds. To cycle through speeds and pulsing patterns, push power button. To turn off, hold power button for two seconds. Wash before and after each use. For best results, use Cleansing Mist. Tips: Store in a cool, dry place. Wash before and after each use. To clean, rinse the toy under warm water and thoroughly spray with Cleansing Mist, Pure Romance's toy cleaner. Re-rinse under warm water and pat the toy dry with a clean towel, or allow it to air dry. Store each toy in its own bag or box. This will help maintain the longevity of the toy.
Vitamin Sea
Length: 4.25 in./10.5 cm; girth: 2 in./5.5 cm